Atlanta Jet Charter Services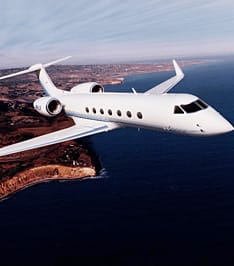 We specialize in chartering services for Atlanta, Georgia, and are a southern favorite for Atlanta jet charter services.
With locally based aircraft, transient aircraft, and floating aircraft available in Atlanta at all times, we are poised to offer highly
competitive rates on quality aircraft. We constantly offer one-way private jet pricing to and from Atlanta, so we can often eliminate re-positioning costs of private jet charter services as well as daily minimum costs. These payments are made when contacting an air charter operator.
We're designed to be the best charter option money can buy, and we're proudly serving Atlanta. Read our "About Us" description, then call us, and finally fly with us, and you'll realize that you've found your charter company.
We're designed to give you an incredible personalized and detail oriented service, while saving you money though organizational ingenuity.
We Proudly Serve The Following Atlanta, GA Area Airports:
— Dekalb-Peachtree Airport (PDK)
— Hartsfield – Jackson Atlanta International Airport (ATL)
— Athens/Ben Epps Airport (AHN)
For Private Jet and Aircraft Charter Planes & Services
For all of your Private Jet Charter needs to and from Atlanta, be sure to contact us for an Air Charter quote; we're confident you'll want
us to become your Jet Charter provider.
Contacts & Locations
The Early Air Way
Toll Free: (800) 783-2970
charter@theEarlyAirWay.com
On Duty 24/7
Our Flights Depart From (specific location will be assigned by your charter rep)
Jetfueling
1954 Airport Road
Atlanta, GA 30341
Atlantic Aviation
2040 Airport Road
Atlanta, GA 30341
One-Way Jet Charter Specials
The Early Air Way is known as being one of the best for putting together one-way and empty leg pricing; we actually started in this
industry as an empty leg broker.
We have widespread access to Atlanta transient and overflying aircraft so as to match a one-way or
empty leg with your request.
For every request we receive for a one-way flight, or a round-trip that would normally require daily
minimums, we tap into our One-Way department for special pricing based on availability.